"Only three weeks after our kickoff with DigiFabster, the system was processing about 50-to-100 models per day, resulting in 5-to-10 orders with a median value of $180 per order."
By the end of the year, Akhani 3D had generated over 120 new orders per month, resulting in significant e-commerce revenue. Quotes were generated within 3-to-5 minutes of a request, as opposed to the days it took with their previous manual system.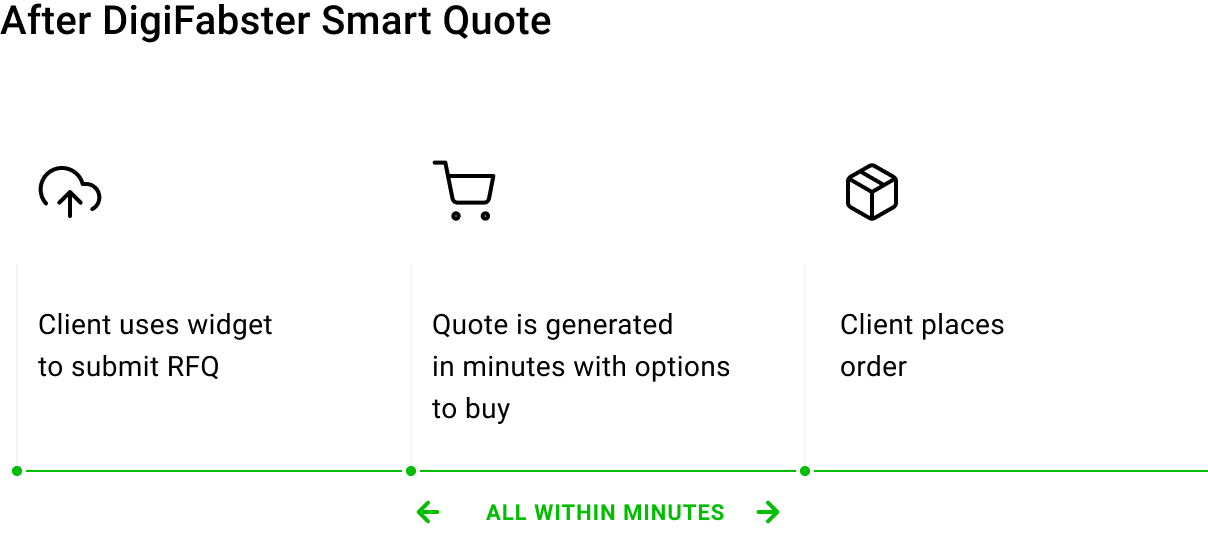 DigiFabster's geometry engine performs with a 95% quoting accuracy that's available 24-hours a day, eliminating wait times after customers submit a request. By leveraging the QuickQuote widget throughout their blog and video content, Akhani 3D was able to capture more leads. With DigiFabster e-Commerce, Akhani 3D could convert those leads into sales within minutes, and minimize the cost and time of acquiring new customers.
To learn more about Akhani, we encourage you to visit their website.