By leveraging the instant quote tool on their website and using marketing and email campaigns, as well as "How to" videos that they made in-house, Shift3D Manufacturing was able to educate customers on the instant quoting process.
The results? Increased sales by a staggering 300% in their second year of operation.
They cleverly used instant quoting as a unique selling proposition for their service bureau and converted those leads into paying customers. This allowed their engineer to spend more time on high-value orders that require more manual checks.
For customers who choose not to use instant quoting and email RFQs instead, Shift3D Manufacturing still runs customers' files through DigiFabster to keep manual quoting to a minimum.
"We created social media campaigns, Google Ads, and email campaigns to existing clients about our new 5-minute quoting process, and sales grew by three times what they were the previous year."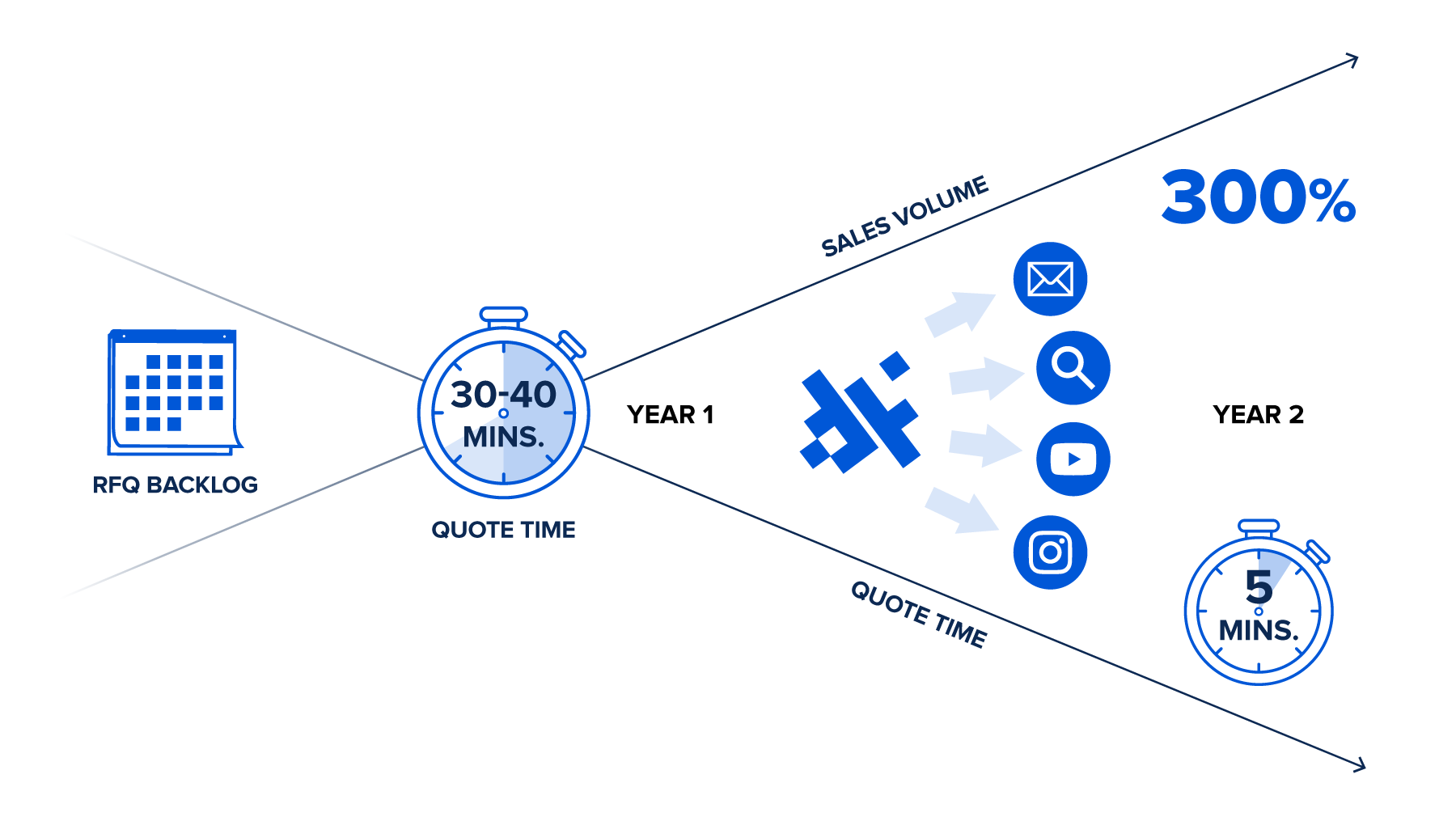 To learn more about Shift3D, we encourage you to visit their website.